5+ Best Above Ground Pool Lights to Make a Splash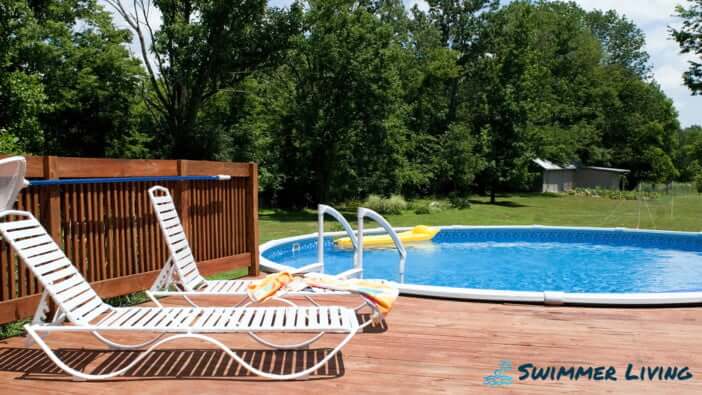 Pool lights are crucial parts of pool accessories if you are going to be swimming at night or during the hours of the day when the light outside is darker. For above ground pools, you have to get creative in terms of which pool light you can attach to the inside.
Lucky for you, we have the top 5 best above ground pool lights to make a splash in your backyard here! Many of these pool lights are magnetized or stuck on since you can't wire lights through the above ground pool.
Disclosure: As an Amazon Associate, this site earns from qualifying purchases. Thank you!
The 5 Best Above Ground Pool Lights
Read on to learn about the best five above ground pool lights.
These underwater pool lights are the best value for their function. They are LED lights that come in a 4-pack with 16 color options.
The lights are remote controlled with a 200-foot range. Each light is rechargeable with a USB-C plug-in and receives a full charge within 4 hours.
You attach these lights with an included glue, so keep in mind the glue takes a while to dry. Attach the glued back to the inside of the pool and then place the light on the base.
You can set these to a timer function of 2,4, or 6 hours and change the color scheme with the remote.
The Tudello LED lights are similar to the Homly Underwater Lights, except for how they are attached and their power source.
They are affordable and come in a 4-pack. Each light is powered by AA batteries.
They run in 2,4, or 6-hour increments on the automatic timer setting.
Submerge the lights, attach the suction cup backing to the pool wall, then attach the magnetic back.
If you are only going to use the pool light for when company visits or on very special occasions, try these floating pool lights!
They operate with a USB rechargeable battery and remote control. There are 16 color options and multiple choices for how they illuminate.
You can buy them in an 8-pack for the full effect of illuminating your pool in the dark. They are bright, easy to use, and rechargeable when the time comes. Try these out for your next party!
This pool light uses a magnetic light to connect to a large magnet on the outside of the pool. It is an excellent option for above ground pools due to this construction.
It illuminates up to 24-foot pools and lights the inside and the outside of the pool. It has a smooth-changing multi-color function and manual switches for mode selection.
The con here is that it does not work for metal pools. As long as you have a vinyl pool, you can enjoy the benefits of this light!
The Smartpool NiteLighter Underwater Pool Light is a great option if you have an above ground pool that is not made by Intex.
Unfortunately, it does not work with Intex brand pools because the mount is incompatible with their system.
However, for those who do not have Intex pools, this is a great choice! It attaches to the pool rail and features a bright halogen light. It is so bright it can illuminate pools up to 30 feet in diameter.
What Makes an Above Ground Pool Light Good?
Depending on your needs, you might find a particular above ground pool brand better for you. The best above ground pool lights are bright enough to light your pool at night, durable enough to last a while, and waterproof.
FAQs
Here are a few commonly asked questions and answers about above ground pool lights.
Do pool lights use a lot of electricity?
A 500-watt pool light costs about $1 per day to run. Over a year, this can add up, especially if you have multiple pool lights, which is likely the case.
That's why an above ground pool light is perfect because it generally runs off batteries or another type of charge, so you do not spend money on electricity bills!
Why do I need a pool light for my above ground pool?
Pool lights are great for night swimming. Regardless of whether your pool is in the ground or above ground, you need a pool light to safely swim without daylight.
Should you leave your pool light on all night?
Leaving a pool light on all night is not a bad thing, but it is not recommended. The main reason against leaving it on all night is the electricity cost or the overuse of the batteries in the light.
Leaving them on while people are swimming at night and turning them off when everyone is out is best as long as the pool is closed for the night. Many lights come with a timer system, so you can easily monitor when they are on and off.