10+ Worst Sunscreen Brands for The Money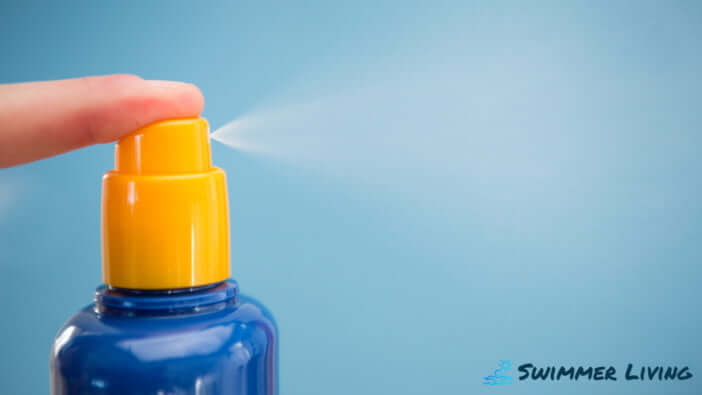 Sunscreen is one of the most important things you can use to protect your skin from the harmful effects of the sun. However, not all sunscreens are created equal. Some sunscreens contain toxic chemicals that can do more harm than good.
You should avoid certain chemicals in sunscreen. These include Retinyl Palmitate, Octinoxate, Oxybenzone, Benzophenone-1, Benzophenone-8, Octocrylene, 4-Methylbenzylidene Camphor, and Methylisothiazolinone.
The adverse effects associated with these chemicals include increased cancer risk, thyroid problems, allergies, skin outbreaks, fertility damage, hormone disruption, coral reef bleaching, and aquatic toxicity.
Sunscreen harms coral reefs by releasing chemicals into the water. These chemicals are toxic to marine life and can cause bleaching, which kills corals.
Disclosure: As an Amazon Associate, this site earns from qualifying purchases. Thank you!
The Worst Sunscreen Brands for the Money
Many of these brands market themselves as being healthy and eco-friendly. However, they all contain at least one harmful sunscreen ingredient.
Coppertone Sport Line
Coppertone sunscreens contain Oxybenzone and Octinoxate. $15 for 7 oz. is too high a price for these problematic ingredients.
Banana Boat Ultra Line
Banana Boat sunscreens contain Benzene and Benzophenone. Octocrylene is also listed and is not safe for reefs. Synthetic fragrance is listed as an inactive ingredient and is known to cause skin outbreaks.
COOLA Classic Body
COOLA Classic Body sunscreen contains Octocrylene and Homosalate, a chemical known to cause organ toxicity. At $24 for 5oz., this product has a luxury price and cheap chemicals.
CVS Health Ultra Sheer
This CVS store brand sunscreen mimics Hawaiian Tropic Sheer Touch. Oxybenzone and Octinoxate have been found in high SPF CVS products. $10 for 3 oz. is not reasonable for a store brand.
Panama Jack Continuous Spray
Panama Jack products contain Methylisothiazolinone and Oxybenzone. At $15 for 6 oz., this product is expensive for containing the chemicals it does.
Hawaiian Tropic SPF 15 Spray
Hawaiian Tropic sunscreens contain Oxybenzone, Octinoxate, Retinyl Palmitate, and Octocrylene. In addition, they also have PABA, a chemical that can increase your risk of skin cancer.
$8.50 for 6 oz. doesn't seem like a bad price, but spray sunscreen needs to get reapplied often, and this product has a ton of dangerous chemicals.
Equate Beauty Ultra Light Lotion
Equate is a Walmart store brand used for health and beauty products. This sunscreen contains Octocrylene, Oxybenzone, and the synthetic fragrance can cause organ toxicity. This sunscreen costs just $6 for 3 oz., but its dangerous chemicals make it a poor value.
Up & Up Sport Sunscreen Spray
Up & Up is a Target store brand. This sunscreen contains Oxybenzone and Retinyl Palmitate. $5 for 5.5 oz. seems like a reasonable price until you see the ingredients.
Neutrogena Ultra Sheer
This product contains Oxybenzone. It does not absorb properly and leaves residue on the skin. It takes several hours for the Ultra Sheer to dry completely. $9 for 3 oz. is a lot to pay for this potentially unsafe product.
Walgreens Dry Touch
Many consumers complain about skin breakouts and rashes after using this sunscreen, which contains Oxybenzone and Octocrylene. Unfortunately, $10 for $3 oz. is too much for this store brand.
Why Are Some Sunscreen Ingredients Harmful?
Retinyl Palmitate contains palmitic acid and retinol, which is Vitamin A. This ingredient may increase the growth rate of tumors when applied to the skin in contact with sunlight.
Retinyl Palmitate may also lead to toxic levels of Vitamin A developing in people's systems, especially in pregnant women. This chemical is a component in just about every skincare category you can think of.
Octinoxate is not as dangerous as some other chemicals found in sunscreen, but it has been shown to mimic the effects of hormones and you should avoid them.
Oxybenzone is a dangerous chemical that most Americans have had exposure to. This ingredient gets quickly absorbed by the skin and causes allergic reactions in some people exposed to sunlight. 
Benzophenone-1 is a UV blocker that was once considered relatively harmless but has been linked to various cancers and detected in placental tissue.
Benzophenone-4 is an ingredient linked to dermatitis, swelling, itching, and blisters.
Octocrylene may cause an allergic reaction in some users and build up in coral reefs.
4-Methylbenzylidene Camphor is a UV filter linked to thyroid toxicity, fertility damage, and hormone disruption. Extremely toxic to aquatic life. This ingredient is banned as an active ingredient in sunscreen but remains listed as inactive.
Methylisothiazolinone is a preservative that may be neurotoxic and can cause hair loss.
Is SPF Important?
Sun Protection Factor (SPF) is not the most important thing to look for in a sunscreen. SPF only measures the protection against UVB rays, which are the rays that cause sunburns.
UVA rays harm your skin and can cause long-term damage, such as wrinkles, premature aging, and even skin cancer.
The best sunscreens will protect against both UVA and UVB rays.
High SPF sunscreens also contain more sun-blocking ingredients linked to various health concerns.
Is Sunscreen Effective When Combined With Other Products?
Combining sunscreen with products like lotion reduces the effectiveness of sun protection. It is a better idea to apply lotion and then sunscreen.
Combining sunscreen with insect repellent is also a bad idea. DEET, one of the primary active ingredients in insect repellent, has been shown to reduce the effectiveness of sunscreen by over 30%.
Sunscreen also causes more DEET to get absorbed by the skin, which can cause health problems.
FAQs about the Worst Sunscreen Brands
Here are some frequently asked questions about sunscreen.
What sunscreen should I avoid?
Banana Boat sunscreens contain toxic chemicals and have gotten recalled for containing Benzene. There are many safer options available on the market that don't have this hazardous ingredient.
What sunscreen brand is the safest?
Grown Alchemist makes holistic, vegan, cruelty-free sunscreens that do not contain harmful chemicals and do not damage coral reefs. Micro-zinc and plant-based oils make this sunscreen effective and safe.
What are the worst sunscreen chemicals?
Oxybenzone is the worst active ingredient in sunscreen. It absorbs into the skin quickly and causes skin reactions and hormone disruption.
Retinyl Palmitate is also a terrible chemical to have in sunscreen. It accelerates the growth of skin tumors and lesions when exposed to sunlight.
Which sunscreen brand is best?
Blue Lizard makes safe sunscreens that are also affordable. Ingredients, including Vitamin E and green tea, make this sunscreen effective and gentle on the skin. This sunscreen contains a mineral-based formula and has no active chemical ingredients. It also happens to be coral reef safe.
What else works for sun protection?
Wear protective clothing, such as long-sleeved shirts. Seek shade when possible. Drink plenty of water to stay hydrated. Avoid too much time in the sun between 10 am and 4 pm.
Final Thoughts
When looking for sunscreen, it is crucial to consider the ingredients. You should avoid some chemicals because they may accumulate in the body. Sunscreens combined with other products may not be as effective, so it is essential to read the labels carefully.
Staying in the shade, wearing a wide-brim hat and sunglasses, and reapplying sunscreen are the most effective ways to protect yourself from the sun. If you must be in the sun, choose a clean, natural sunscreen and apply it liberally and often.
More FAQs
Which sunscreens not to buy?
The sunscreens you should avoid buying are Neutrogena Beach Defense Water + Sun Protection Sunscreen Spray, SPF 70, Hawaiian Tropic Weightless Hydration Sunscreen Clear Spray, SPF 70, COOLA Classic Body Sunscreen Spray, Peach Blossom, SPF 70, and Bare Republic Clearscreen Sunscreen Spray, SPF 100.
What brand of sunscreen is being sued?
The brand of sunscreen being sued in the 2021 sunscreen lawsuit is Johnson & Johnson (manufacturer of Neutrogena and Aveeno), along with Coppertone, Banana Boat, and other well-known brands affected by the sunscreen recall. The lawsuit has impacted numerous individuals who were using the recalled sunscreens.
Are cheap sunscreens effective?
Cheap sunscreens can be just as effective as expensive ones, despite variations in non-active ingredients. It is worth noting that the level of sun protection should remain the same, as the active ingredients in different sunscreens are generally similar regardless of their price.
How do you know if a sunscreen is good or not?
To determine if a sunscreen is effective, look for these qualities: a minimum SPF of 30 (or higher), broad-spectrum protection against UVA and UVB rays, and water resistance.
What sunscreens have no oxybenzone?
The question is: What sunscreens have no oxybenzone?Rephrased answer: Coola Organic Sunscreen Lotion SPF50, Supergoop!, Garnier Ambre Solaire Sensitive Advanced SPF 50+, Ultrasun Sports Gel SPF 30, Altruist Dermatologist Sunscreen SPF 50, La Roche Posay Anthelios Melt-In Sunscreen Milk SPF 60, and Avene Cleanance Very High Protection Sunscreen SPF 50+ are sunscreens that do not contain oxybenzone.
Are cheap sunscreen good?
Cheap sunscreen can be just as effective as expensive ones in providing sun protection, although the non-active ingredients may differ. These cheaper options may have a lighter texture, easier absorption, or even contain beneficial ingredients like peptides, hyaluronic acid, or antioxidants. However, it is crucial to remember that both expensive and cheap sunscreens should offer the same level of sun protection.
Which sunscreen leaves a white cast?
Physical sunscreens, such as those containing zinc oxide and titanium dioxide, are more prone to leaving a white cast on the skin. These sunscreens, also referred to as 'sunblocks', offer excellent SPF coverage and protect against a wide range of UV rays. They work by sitting on the skin's surface and reflecting the sun's rays, resulting in a potential white appearance.
What is a toxic free sunscreen?
A toxic free sunscreen is typically identified as a "mineral sunscreen" or "mineral-based" sunscreen, which commonly contain zinc oxide and/or titanium oxide.
What is the least toxic sunscreen?
The least toxic sunscreen options include Activist Skincare Sunscreen, Earth Mama Organics, Beauty By Earth Natural Sunscreen, Sunslayer, Babo Botanicals, Ilia Sunscreen, Attitude, and Annmarie Skin Care.
What sunscreen ingredients do you want to avoid?
The sunscreen ingredients to avoid include Benzophenone-3, also known as Oxybenzone, Avobenzone, Butyloctyl Salicylate, Cylcopentasiloxane / Cyclomethicone, Formaldehyde, Diazolidinyl urea, Quaternium-15, DMDM Hydantoin and Hydroxymethylglycinate, Homosalate, Methylisothiazolinone, and Nanoparticles.
Is Banana Boat sunscreen toxic?
Banana Boat sunscreen is not considered toxic, but there is substantial evidence suggesting that sunscreens containing Avobenzone and Octocrylene, such as Banana Boat, cannot be classified as reef friendly. Additionally, a second class action lawsuit filed by Luis Chabla in August 2021 focuses on Banana Boat sunscreens that contain Benzene, a well-known human carcinogen.
Is Hawaiian Tropic safe to use?
Hawaiian Tropic is safe to use as many of their products have received the Skin Cancer Foundation's seal of approval. To learn more about their safety, you can visit the website WWW.SKINCANCER.ORG. Additionally, for a comprehensive explanation and to read frequently asked questions, you can visit the FDA's site.
Which sunscreen is free of oxybenzone and octinoxate?
The Neutrogena Clear Face Oil-free Sunscreen is a skin-friendly and reef-friendly option as it does not contain oxybenzone and octinoxate.
Is Coppertone sunscreen safe?
Coppertone sunscreen is not considered safe due to the potential risks associated with its active and inactive ingredients. It is not recommended for use on sensitive skin, individuals with eczema, or when applying sunscreen to children.